Baked Donuts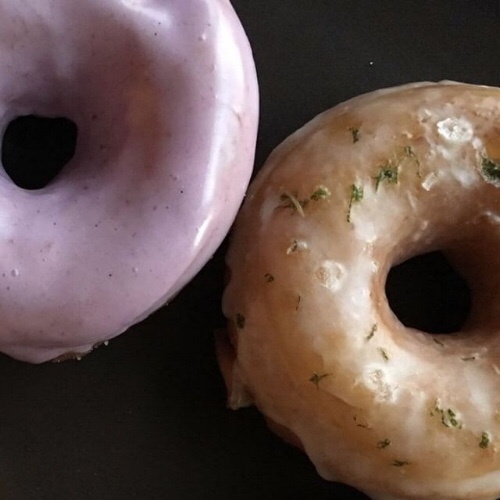 Baked donuts? Crazy talk right? Nope. They're easy to make and delicious. I got this recipe from my bestie (thanks cm) who makes the best desserts.
Glaze
Combine 1 1/2 cups of powdered sugar, strawberries and milk in a medium-size bowl and stir well. Add more powdered sugar until the mixture is a thick glaze. Then dip your baked donut tops into the glaze and let them cool until the glaze is set.
Donuts
Preheat your oven to 350 degrees and spray your donut pan with nonstick spray. Then mix together eggs, buttermilk, oil, sugar, salt, baking powder and I like to add a little vanilla. Stir in flour and mix until smooth. Fill the donut pans up about 3/4 of the way and bake for 15 minutes. Waiting is the hardest part…
And finally, have a donut party…ENJOY!
Retail Therapy