Sleep Now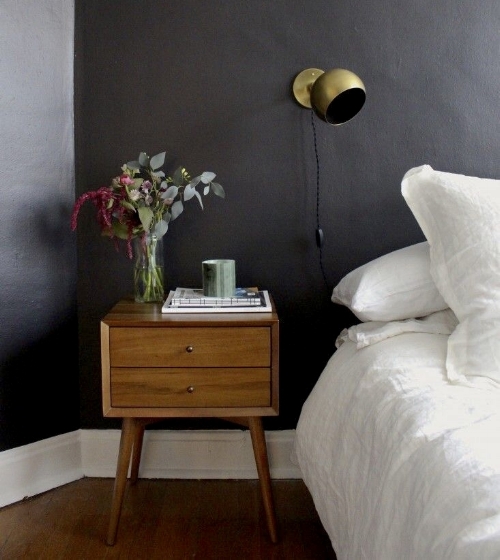 I could fall asleep forever in this bedroom.
Black is not a very common color in interior decors, especially when it comes to wall colors. But, even so, black can be very beautiful and a bold accent color. There are many ways you can use black in your decor and still have an airy and bright bedroom.
For one, you can paint the ceiling white to create balance. Black is strong and dramatic so use elements that add warmth like plants, wood pieces and gold finishes.
Black is my happy color, so I'm definitely painting my bedroom walls black. It's happening.
Retail Therapy